Did You Know?
People Really Love Boxing Matches
But finding the right place to watch a fight can often be a hassle. Our app makes it easier for people to find YOUR business for the big night.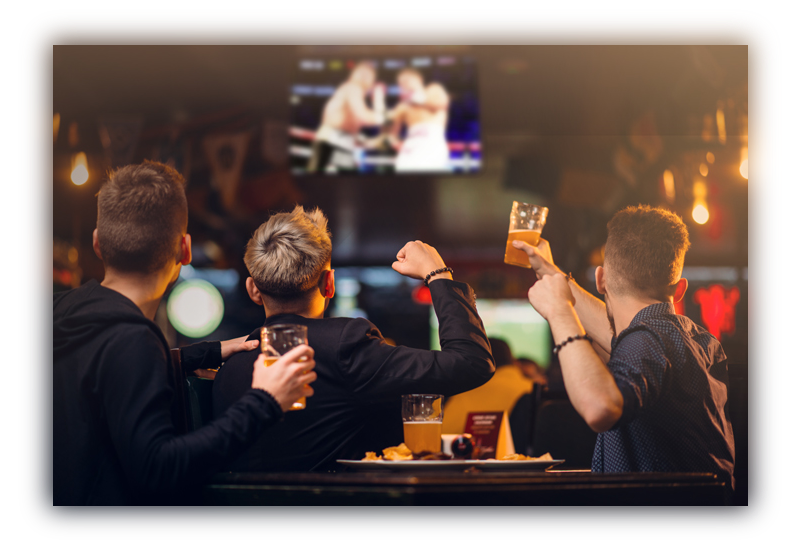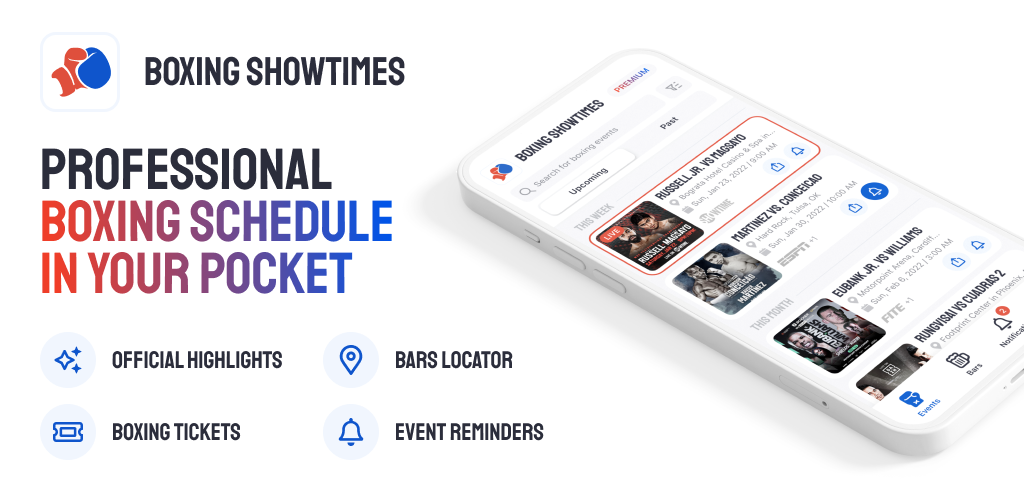 What To Watch and When
We Keep Our Schedules Up-To-Date
Users can easily browse through our listings of fights, create schedules, and find the best places for them to enjoy a night of boxing.
Register your Place
Download Mobile App
Built For Business Owners
We Make It Easy For You To Manage
Our easy-to-use tool allows you to successfully manage your business listing and schedule where patrons can view their favorite upcoming fights.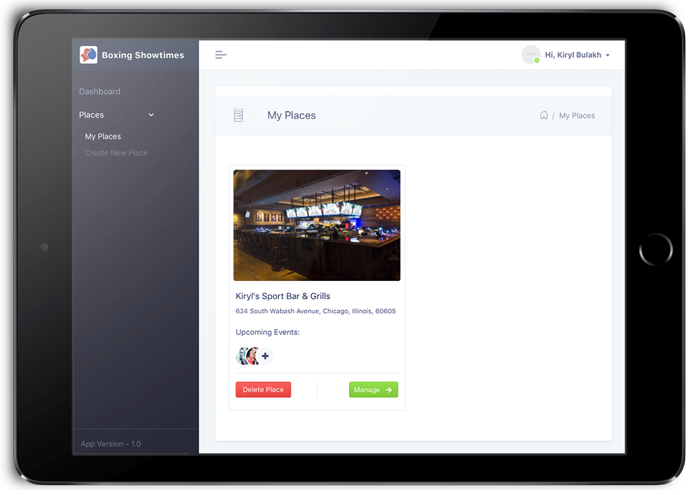 Frequently Asked Questions
FAQ
How big is the Boxing Showtimes network?
We have nearly 150,000 users who actively look for places to watch upcoming boxing matches. For any given fight, a typical business in a large city can be found through our app by nearly 15,000 users.
Do you have any analytics?
Yes. We can show you how many people have clicked on your listing, how many have called your business through our app, who used our maps to find your business, and potential network share.
How do I manage my listing?
Our tool is easy to use and allows you to manage your business info as well as add upcoming fights to your schedule whenever you want.
Does my business need to be listed?
Whether you're an owner or manager of a place that broadcasts boxing events, you always want new and returning customers. To be listed, all you have to do is go through our easy sign-up process. In minutes, your business will be available to app users who are looking for a place to watch a fight.
Why should I choose Boxing Showtimes?
As fans of the sport ourselves, we always struggled to find a good place to watch our favorite upcoming boxing matches. The solution was easy: create a mobile app for fans just like us to browse fight listings and the best places to watch them. Problem solved.
Do you offer customer support?
Yes. For customers with Standard accounts, you may contact us through our web form for help. For customers with Pro accounts, we provide a 24/7 customer support line for you to call at any time.
Still have questions?
Connect with one of our specialists!
Please use our Chat Feature to get in touch with us. We're always available to answer pretty much any question about our product.
Still Undecided?
Stay in touch.